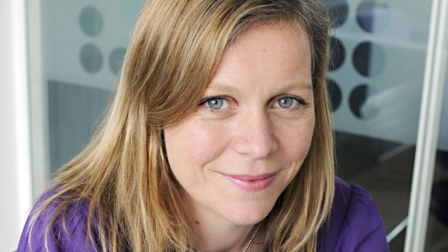 Roles and responsibilities
As Controller, Charlotte is responsible for the network's strategy, the ideas that are developed and all programmes that are commissioned for transmission on BBC One, both on television and online.
She also oversees the scheduling of the programmes.
As creative leader, Charlotte determines BBC One's editorial policy, priority, style and presentation based on analyses of target audience needs.
As part of the Television senior management team, Charlotte makes a major contribution to the future direction and shape of the overall Television offering in the digital age.
Charlotte is a member of the Television Board.
Salary and total remuneration
Salary: £240,000
Total remuneration: £244,800 
These details were last updated in August 2013 when Charlotte Moore's salary and remuneration were last adjusted.
Biography
Last updated June 2013
Charlotte Moore is the Controller, BBC One.
Before that she was the BBC's Commissioning Editor for Documentaries, commissioning from both in-house and independent production companies across BBC One, Two, Three and Four.
Her career began travelling to remote corners of the world to make films about cannibals, disappearing tribes and stolen art. 
As a producer/director, Charlotte's credits include Lagos Airport (Channel 4), Great Britons: Churchill (BBC Two) and the RTS award-winning series Living With Cancer (BBC One). 
She became head of documentaries at IWC Media, responsible for films such as the BBC Two Emmy award-winning Stephen Fry's Secret Life Of The Manic Depressive, the BBC Three series Eighteen With A Bullet, Channel 4's Help Me Help My Child and for three years she ran Channel 4's new talent strand The Other Side. 
Taking up the post of Commissioning Editor for Documentaries at the BBC in 2009, she was responsible for a broad range of documentary titles, from RTS award-winning titles Famous Rich And Homeless and Wounded to Jobless and When A Mother's Love Is Not Enough, Lambing Live, The Choir: Unsung Town, Terry Pratchett's Living With Alzheimers, Why Did You Kill My Dad, Mud Sweat And Tractors, Zimbabwe's Forgotten Children, Murder On The Lake, Cannabis: Britain's Secret Farms and The Autistic Me.
Expenses and central bookings
Expenses are costs incurred by BBC staff on behalf of the BBC and claimed through the BBC's expenses system (e-expenses). Central bookings are costs incurred on behalf of the BBC and booked through the BBC's central bookings system. Both expenses and central bookings are published every three months.
Download
Gifts and Hospitality Register
Gifts and hospitality may only be accepted in line with BBC policy. Information about gifts and hospitality is published every three months.
Download
Charlotte Moore had no gifts or hospitality to declare in Q1 2013-14
Charlotte Moore had no gifts or hospitality to declare in Q4 2012-13
Charlotte Moore had no gifts or hospitality to declare in Q3 2012-13
Charlotte Moore had no gifts or hospitality to declare in Q2 2012-13
Charlotte Moore had no gifts or hospitality to declare in Q1 2012-13
Declaration of personal interests
Staff must make a declaration of their personal and business interests, including any memberships or directorships of public or industry bodies, and any shareholdings, as well as any interests that their immediate families may also have.
A summary is published where there is something to declare and where there is nothing to declare. Occasionally an individual will have something to declare but due to the personal nature of the declaration we do not publish details as to do so would breach the Data Protection Act.
This information is published annually, although if any amendments are made during the year an updated summary will be published if necessary as soon as it is available.
Download